Lisa Haydey
Emily Palmer
Kassandra Taverner
Ashley Bains
Julia Beal 
Sipy Brar
Dion Cheung
Chris Dyck
Isanne Goldberg
Samantha Harvey
Jonathan Hinman
Elise Janzen
Connor Jonsson
Jenna Symons
Johanna Thiessen
Taylor Antonchuck
Alexander Barnes
Jessica Bevilacqua
Shira Brand
Alexandra Broggy
Sebastian Burachynsky
Tina Daschuk
Jayelle Friesen
Janelle Gobin
Ryan Johnson
Jill Klassen
Jordan Lang
Gavin LeBeau
Alan Lempert
Emily Lisi
Brooke Mowatt
Jack Powles 
Leah Suderman
Reuben Van Gaalen
 
Franco Aiello
Alexis Bailey
Tyson Bannatyne
Jennifer Bisch
Sukh Brar
Reid Buchanan
Steven Dressler 
Justin Gertenstein
Lidet Getachew
Ty Koshowski
Suraj Lakhi
Adele Lee
Meghan Leung
Justin MacKay
Josh Micflikier
Joel Olfert
Owen Park
Alexandra Philippot
Evan Podaima
Owen Sasek
David Slonosky
Jilian Stefanson
Carter Suski
Erin Tramley
All law students working at the Business Law Clinic are  members of The Law Society of Manitoba as students-at-law and work under the supervision of an experienced lawyer.
All law students at the Faculty of Law are members of the Manitoba Law Students Association, the Manitoba Bar Association and The Canadian Bar Association.
All students participating in the Business Law Clinic are also supported business law mentors from the legal profession, and well as by faculty, staff and have access to practice tools and resources of E. K. Williams Law Library, including LexisNexis Quicklaw, Practice Advisor, Westlaw, various other online tools and extensive resources of UM Libraries, and complimentary online access, through the Canadian Corporate Counsel Association Mondaq Library, to Mondaq Knowledge Centres and Mondaq Comparative Guides.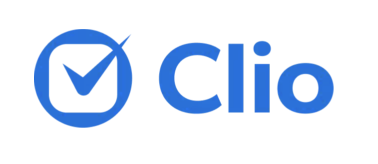 Law students in the Clinic use the world's leading cloud-based legal practice management software to manage files from start to finish courtesy of Clio's Academic Access Program which helps students learn the practice of law using advanced legal technology to be efficient and effective as well as work remotely from anywhere.
Taylor Antonchuck
Alexander Barnes
Jessica Bevilacqua
Shira Brand
Alexandra Broggy
Sebastian Burachynsky
Tina Daschuk
Jayelle Friesen
Janelle Gobin
Ryan Johnson
Jill Klassen
Jordan Lang
Gavin LeBeau
Alan Lempert
Emily Lisi
Brooke Mowatt
Jack Powles 
Leah Suderman
Reuben Van Gaalen
Taylor Antonchuck
Alexander Barnes
Jessica Bevilacqua
Shira Brand
Alexandra Broggy
Sebastian Burachynsky
Tina Daschuk
Jayelle Friesen
Janelle Gobin
Ryan Johnson
Jill Klassen
Jordan Lang
Gavin LeBeau
Alan Lempert
Emily Lisi
Brooke Mowatt
Jack Powles 
Leah Suderman
Reuben Van Gaalen